Gilad Hekselman

,

Guitarist/Composer/Bandleader
Interview, 28 October 2016
Furthering the tradition of Jazz greats emerged out of Israel in the past years – guitarist Gilad Hekselman has spent the last decade asserting himself as one of the more prolific players in the world.

After taking up the piano at the age of six and subsequently moving on to guitar three years later, Gilad Hekselman spent his adolescent years in the outskirts of Tel Aviv, honing his craft and exploring different styles of music.

At 18, Hekselman graduated with honors from the prestigious Thelma Yellin School of Arts in Tel Aviv. Studies that opened his eyes to jazz and got him set on moving to the mecca of Jazz music – New York City.

He made the move overseas in 2004 after receiving a scholarship to study at the New School of Arts in downtown Manhattan and quickly became deeply entrenched in the city's vibrant music scene.

Not before long, Hekselman had established himself as one of the city's most promising guitar players and his resume includes playing with big names such as Avishai Cohen, Chris Potter, Esperanza Spalding, Gretchen Parlato and many, many others.

He has been compared to guitar legends Kurt Rosenwinkel and Pat Metheny and is continually showing that there is no shame in comparisons with the best.

Ten years, five albums and several world tours into his career – Gilad Hekselman is now ready to record his sixth album; one that he says will be somewhat of a "left turn" compared to previous works.

Joining us in a heartfelt conversation – Gilad Hekselman talks about his musical journey, what he expects from his band members and how he predicts we will listen to music in the future.
Hey Gilad, what was the first musical experience you can remember?
– There are several, I'm not sure which one came first… We had a piano at my grandmother's house and I would always hit the keys to see what it sounded like. Also, when CD's came out in Israel, my father bought a player and two CD's. One of them was the "Four Seasons" by Vivaldi and the other one was a Phil Collins record, that's another strong memory.

A third, really strong one was when I heard Michael Jackson for the first time. I think I was about seven years old and I remember getting really fired up about making my own music when I heard him.
You grew up in a town 30 minutes outside of Tel Aviv, what were your early days like?
– It was a very quiet place to grow up. My early days were, as for most kids who grow up in small places, pretty uneventful and repetitive. You just walked around the neighborhood trying to amuse yourself in any way you could.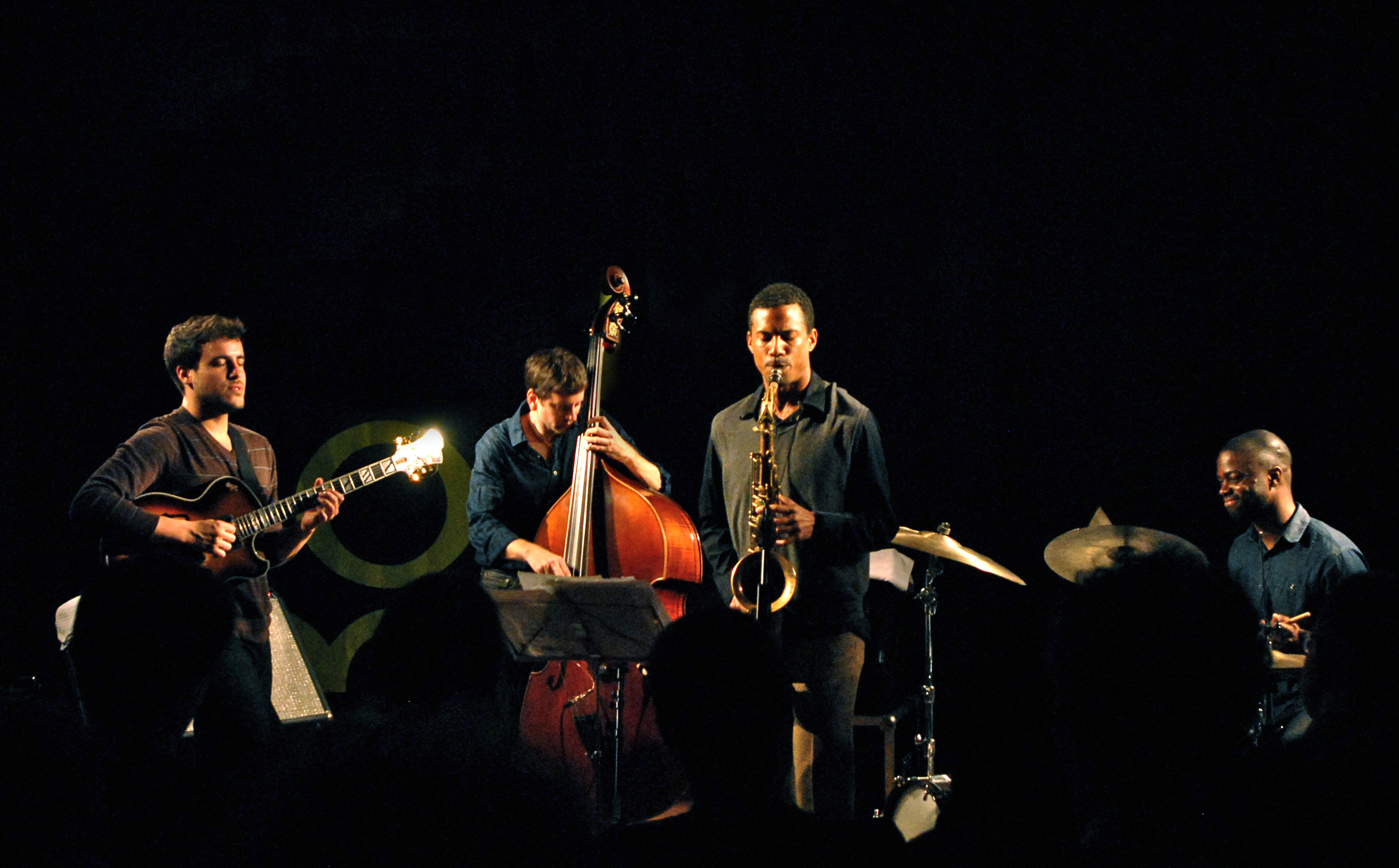 Israel has procured quite a few prominent jazz musicians over the years, what is it about the Israeli music scene that makes it generate such prolific players?
– Many people ask me that and it's a very good question. I've thought about it a lot and from what I understand there are a few reasons. One is that we have a very good educational system for jazz in Israel. One of the things I am most grateful for was to have teachers who taught music focusing on traditions, learning the music from the music itself such as checking records out and transcribing pieces of classic music. A lot of students today come from a theoretical point of view, but a lot of my heroes such as Miles Davis, John Coltrane or Charlie Parker studied the music that came before them and didn't focus so much on theory. They ended up developing their own theories as a result of listening to music.

– A third explanation is that Israel, much like New York City, is a melting pot of so many different cultures. You have people that came from eastern Europe like Poland, Russia etc., and they brought harmony and traditions of eastern European music. Then you have Jews from different Arabic countries that brought other elements such as different rhythms and melodies. I'm no historian but from what I understand it is pretty similar to how jazz emerged in the US, blending African music with European harmonies. So growing up in Israel I could listen to music on the radio that originated in Morocco, Yemen, the US and the rest of the world. It was all there, which was cool.
What styles of music did you explore before you started playing jazz?
– I played mostly rock. As a teenager I got more into heavy metal, fusion and progressive rock but as I turned 14 and started the jazz program in high school, that was when my eyes were opened to jazz. Before that I had no idea who Miles Davis or Louis Armstrong were…
"A good bandleader has to have a clear vision of what the music is supposed to sound like and at the same time have the flexibility to let the other musicians be who they are."
For any instrumentalist to really master their instrument, practice is key. What has been and still is your approach to practicing?
– For me it's important to remember what practice is. When you become more advanced in your playing you focus more on what you want to improve. Through repetition and paying close attention you try to get better. That's something you easily forget once you get into a habit of practicing – that you don't just do things randomly – but with the intention of making slow and linear progress. So whenever I practice I ask myself: – did I get any better today?

I also try to put my practice into a musical context, that way it can inspire me and enable me to improve even more. They say about long- and short-term memory, that what really sticks in your long-term memory are emotional experiences, so it's really important to practice with true purpose. If you walk by a tree you remember it for five minutes. If there was a cat in the tree you'll remember it for a month; but if the cat jumped down and scratched you, you will remember it for life.
You were granted a scholarship to The New School in New York in 2004, was coming to New York always a goal of yours?
– I always like the idea of going to America because I visited there as a teenager and took a real liking to it. But when I started high school, all the teachers would say that the next level for us would be to go to New York. I went there when I was 18 to stay for a few months only but I really loved it and connected with a lot of musicians. I then spent three years back in Israel planning and plotting how I would take the step to move to New York indefinitely.
Over the course of your 13 years in the city – how much of it has changed from a musician's point of view?
– A few things have really changed. When I moved here a lot more musicians and artist could afford to live in certain parts of Brooklyn or Manhattan even. Today, most of us are pushed further into Brooklyn. The record industry has obviously changed as well during the past 13 years but when I made my first record the industry had already gotten past its heyday, so it has always been tough for me personally.
Then you also have the vast change in society where people are on their cell phones all the time and the connection between people is changing a lot. I don't want to sound like an old man but to me it feels weird. People aren't connecting with each other the same way they did just ten or fifteen years ago. Time will tell if this is just a crazy time in history or if this is the future.
"When I listen to other musicians and decide whether I like them or not – it really has to do a lot with sincerity."
You've toured extensively over the course of your career, is there any city that holds a special place in your heart?
– Hmm, there are lots! It's tough to say, Paris is definitely up there on the list. It's always special when I go there and it was where we went the first time I was abroad when I was ten, so it definitely holds a special place in my heart. But Copenhagen is another favorite; I spent almost two months there last year during a residency set up by an organization called "Denmark Jazz". It is one of the most special places I have had the pleasure of visiting so far.
What traits do you look for in the musicians you surround yourself with?
– Honesty is a big one. I have pretty tough criteria when it comes to the musicians I play with. Because of my writing, when I hire musicians I want people with a good understanding of rhythm, who can listen and who share common aesthetic values. I don't want to hire someone and give him or her too many comments. When I listen to other musicians and decide whether I like them or not it really has to do a lot with sincerity. Even if they don't have the best chops or perfect intonation, many times it's the element of the fact that nothing they do is fake. To me it's important that they are exactly who they are in front of me, no apologies.

– But for my own band I want musicians who simply are nice people. It might seem obvious to many but at the end of the day, you go on the road and have to spend a lot of time together. I don't want somebody who is not fun to spend time with around me all the time. And it is equally important that they treat everyone with respect, I always want to leave pleasant trails wherever I go and play.
What is the most important role for a bandleader?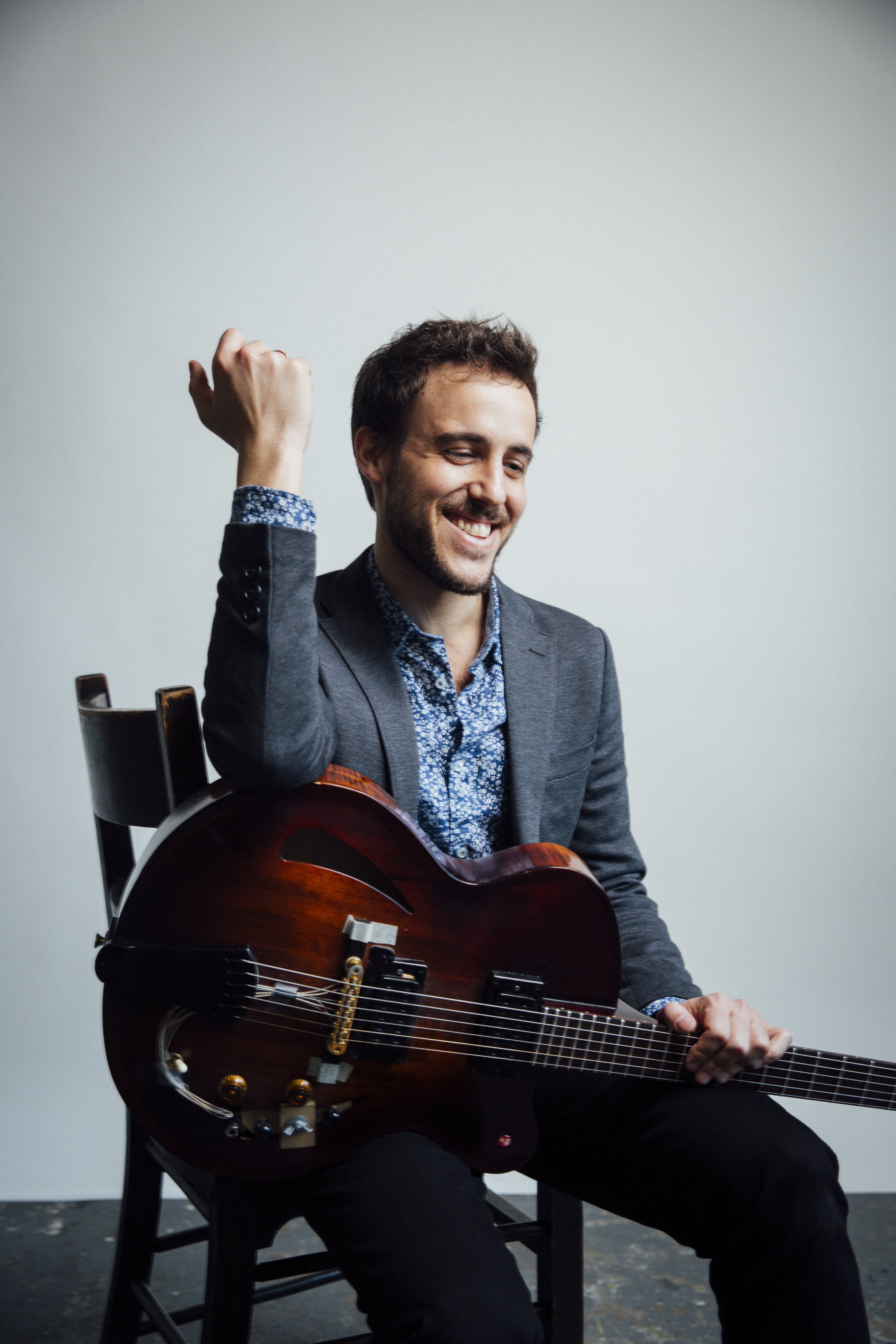 Today is a pretty chaotic musical environment for the listener; they can get their music from streaming services or YouTube etc. How do you predict that people will listen to music in the future?
– It's hard to answer that question because it can go in so many directions. The fact that anybody can access any music at any moment is a special scenario. It can be overwhelming to some people.
On the other hand, good music without a ton of promotion behind it can become popular today. If you make great music and put it out there, there's a great chance of reaching an audience.
This month marks the 10-year anniversary of your first album release, how has your music developed over this decade, in your own opinion?
– I don't know; it's like looking in the mirror in the morning. You just see yourself basically, but then you look at a picture from ten years back and realize you've aged quite a bit. I feel I am a better musician and a more diverse player. I've been practicing for these past ten years so I better be more proficient! You get more influences over the years, play with more musicians, your vocabulary grows, so it's a gradual change for the better I would imagine.
What direction do you see your music taking in the future?
– I have a new project coming up that is definitely a "left-turn" from what I've done in the past. It's an electronic project with a piano/synth, myself on guitar and drums. Plus on some tracks we use an Ewi (electronic wind instrument). We are going into the studio in December to record that project. I wrote a whole bunch of new music for it and it's ready to go. The plan is then to release it around May or April of next year.


For more, please visit: www.giladhekselman.com