Fredrik Lundberg

,

Sommelier and Restaurateur
Interview, 28 July 2022
Stockholm based sommelier and restaurateur Fredrik Lundberg sat down with us to share his favorite wine destinations, why climate change is redrawing the map of wine making – and what his ideal getaway with friends would look like.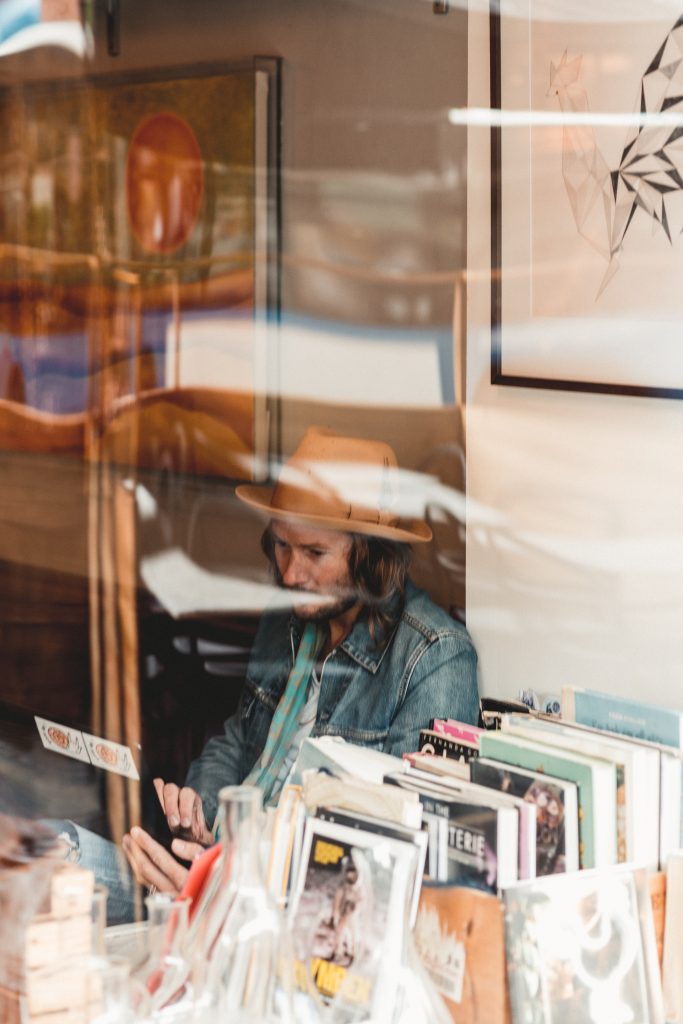 In 2015, four friends, each one with a vast experience from the food and wine world, opened the doors to restaurant Babette in the heart of Stockholm. Since then, the place that is housed in a former pizza parlor and offers a wide range of exciting wines, divine pizza and enticing dishes to share has become an institution within the Stockholm food scene. A place where media personalities, artists, fashion insiders and business tycoons alike rub shoulders every night of the week. One of the founders of the establishment is Fredrik Lundberg, sommelier and entrepreneur who besides running Babette also sells carefully sourced wine through his company, KRAN Vin. Fredrik has a background working at some of Sweden's best eateries having spent a significant part of his life travelling the globe, investing in his deep knowledge of wine and wine making. We sat down with Fredrik at Babette, just as they were preparing for another busy night, to talk more about his love of food and beverages, the future of wine making and what running a popular restaurant in Stockholm is like.

We are currently at Babette, the restaurant you co-founded in 2015 and that has become a Stockholm classic. Can you describe what this place means to you?
– Babette is my baby! It's a place that involves my everyday life, regardless of if I'm in Stockholm or not. From the beginning we could not imagine how much impact this restaurant would have on the Stockholm restaurant scene, neither all the amazing people I've met here over the years. People I now consider close friends and who bring me joy on a regular basis. Those people along with the restaurant is something I'm very grateful for. 
What are some of the pros and cons of running a restaurant in Stockholm?
– I always prefer starting with the pros: Running a restaurant keeps you busy and therefore you're constantly on your toes. Babette is my happy place and I always tend to think about how much joy a restaurant brings. Babette always brings me energy and she makes me laugh. Some of the cons goes along with the pros; especially the fact that you are constantly busy. Running a restaurant that stays open seven days a week also means that you must maintain focus regardless of if you're on or off duty. As a partner it always comes down to how much effort you're willing to put into your business and to maintain a successful establishment you cannot let go. You must always be available – and therefore work is always with you.
You learned about wine from some of the best in the business. Is the feeling, as in so many other fields, that the more you know the more you understand how much more there is to learn?
– You are right, but I believe that with greater knowledge and experience you are more able to define your strengths as well as your weaknesses. There are some parts of the wine world where I'm not as updated as others but there's also the opposite. On top of that we cannot discuss this topic without considering the amazing development the world of wine has seen during the last ten to fifteen years. It's a constant development and wine producers nobody paid attention to some ten or even five years ago are now skyrocketing in the market. With that in mind you must always keep yourself updated if you want to provide the best possible experience for your customers. I personally feel that the day I'm not curious any longer will be the time to take a step back. Luckily, I feel that my curiosity keeps me alive and on the move. 
You travel a lot during the year. What is your favorite wine destination?
– That's a good question and a hard one to answer. Since I love exploring new places, I cannot keep myself from scouting new regions and cities. But I'm very much aware of the fact that the quote "Paris is always a good idea" is constantly on my mind. Apart from Paris I'm a big fan of combining my love for skiing alongside my love for wine. Planet Earth pleases us with some unique spots such as the French and Italian alps, the Pyrenees, Georgia, the South Island of New Zealand, Chile, Argentina, and California. I haven't been to all these places yet but the fact that they all produce great wines and offer fresh powder to ski makes me happy and curious to explore the planet furthermore.
Which part of the world do you see as the most exciting when it comes to the future of winemaking?
– That's a very interesting question. England for instance has already proven that they are able to compete with established regions, especially when it comes to sparkling wines. Global warming is definitely a serious issue and if we do not deal with it wine growers and wine makers will be forced to react in different ways. Cooler regions such as the French Savoy and Northern Piedmont will benefit longer compared to many other, warmer regions. Even Sweden is making progress in terms of quality wine growing and winemaking. Most wines I've tasted are far from where they should be in terms of quality, but I'm pleased to tell you that KRAN, my wine distributing company, will release wines from Thora Vingård later this year. By far the only Swedish wine producer I have total faith in. I'm not saying Sweden is the number one country to rely on in terms of future winemaking, but it is a true contender in terms of small quality driven producers.
Overall, I still believe in the traditional wine producing regions where some have been famous for their vineyards for more than two thousand years. Nature is a funny player because it's very adaptable to changes, way more than most human beings. Luckily there are some kick ass winemakers out there who are willing to adjust to the new laws of nature.
You're in charge of organizing a night with ten of your best friends. What do you do?
– Skier or not, we are all going north! My family has a cabin in Åre, Sweden's biggest ski resort and that cabin will be the center of attention. Mid May, when spring has arrived and the ski lifts are closed for the season, we'll start the day touring Åreskutan on skis. At the summit we'll have lunch that a local chef and a good friend of mine has prepared for us. One day prior to my friend's arrival I did the same touring in order to hide some great bottles of wine which now are completing our lunch. Once we're all back in the valley it's time for a quick swim in the cold lake to freshen up. Then we'll all cook together, drink together and share good stories. Damn, I really want this to happen now!